ASTRID'S CANTEEN IS COMPLETE!
In August 2017 we started a fund-raising campaign to build a canteen for Astrid.  In November 2017, we met our goal and completed the canteen!  Thank you SO much to everyone who contributed to this campaign.
Below is Astrid's story.  UPDATE!  Report from the Congo Here:  Project Astrid
BUILD A CANTEEN FOR ASTRID 
Meet Astrid.  She is 20 years old.  She lives in the Democratic Republic of Congo.   Dr. Sylvia and I met this remarkable woman in February this year as she underwent treatment at St. Vincent's hospital in Bukavu, DRC.   Astrid's story moved us to help her and we hope you will help us do that.
18 months ago, Astrid lived with her family in a village about 81km from Goma in an area of the DRC that has seen great violence.   She was kidnapped from her village by rebels and held as a sex slave for more than a year.  She became pregnant and gave birth to a baby boy.  Astrid tried to escape her captors but was caught.  As punishment, they tied plastic bags to her left hand , set them on fire, and abandoned her.   Astrid eventually made her way back to her village where a local witch doctor treated her with herbs.   She is fortunate she did not die of sepsis.  Eventually she got medical treatment at St. Vincent's hospital – a hospital supported by Project Congo.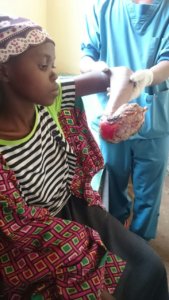 Astrid's hand could not be saved.   It was amputated and it was during a follow up visit that we met Astrid.  We have seen many raped women in the DRC, where rape is a weapon of power.   We have seen that culturally, raped women are rejected by their families and villages leaving them injured, homeless, and unable to support themselves.  This is the state we found Astrid.  She was living with a foster family, rejected by her family and village, with a child, a recent amputation and no way to support herself.    A local Congolese NGO founded by the lead doctor at St. Vincent's called S.A.D. ("Sante and Developpement) provided her a foster family.   S.A. D. is dedicated to helping victims of sexual violence with trauma counseling, re-integration support and skills training.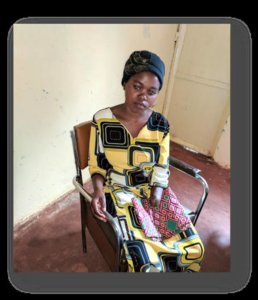 Upon return to the USA, Project Congo wired funds to S.A.D to purchase a prosthesis for Astrid, restoring some normalcy to her appearance.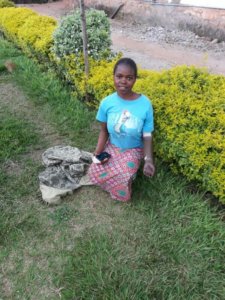 S.A.D. appealed to us to help Astrid re-integrate into her village with an entrepreneurial project.   S.A.D. is all volunteer, but has no funds.   Volunteer social workers are willing to work with Astrid's family and village elders to re-integrate Astrid into the village.   S.A.D. volunteers are willing to build a "canteen" or small store selling necessities in the village for Astrid to operate.   They will train Astrid in how to operate the business and will assist her with stocking and restocking supplies.  Astrid's village does not have a canteen and this will be a welcome convenience for the whole village – Astrid will be seen as an asset and she will be self-sustaining.   We must raise $2000 which will cover the cost of the building materials for canteen, transportation costs for volunteers to travel to Astrid's village, and 6 months of supplies for the canteen.    The goal is for the canteen to be self sustaining after the initial 6 month period.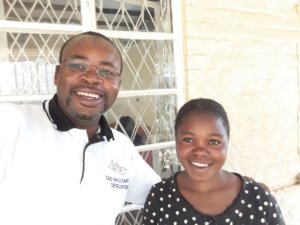 Dr. Jeff is seen here with Astrid – he just told her that Project Congo is going to raise the funds to give her (and her child) a future.   Please help us do so!